Oil and Gas Surveying
Surveying
Supporting Various Stages of Complex Oil & Gas Projects
The oil and gas industry sector is one of the largest global industrial segments and it is highly reliant on innovative technology for its continued success. Horizon Land Works provides the most accurate mapping and other surveying solutions designed around the specific needs of clients in the industry. Our experts understand that time, accuracy, and compliance fuel profitability, which is why we use the latest cutting-edge technology to gather the precise data you need. Whether you're installing a new pipeline or mapping your current well locations, the Horizon Land Works team can help complete projects of any size, providing support through all stages of the construction and production process without incurring unnecessary costs.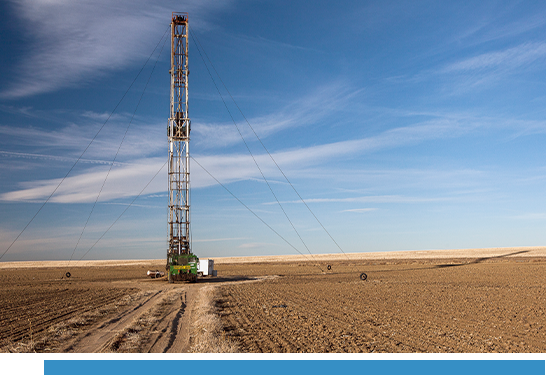 Our Oil & Gas Surveying Services Include:
Boundary surveys

As-built surveys

Well site location

Access roads

Surface use plans

Pipeline routing

Preliminary surveys and open ditch or close ditch as-built

Anomaly stakeouts and sand mine survey

Easements

Road Crossing Plats
Why Work With Horizon Land Works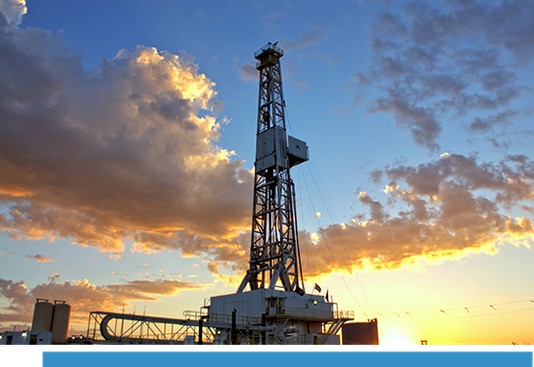 EXPERIENCE
With decades of experience working in oil & gas, we are able to provide the fast solutions that clients in the industry require.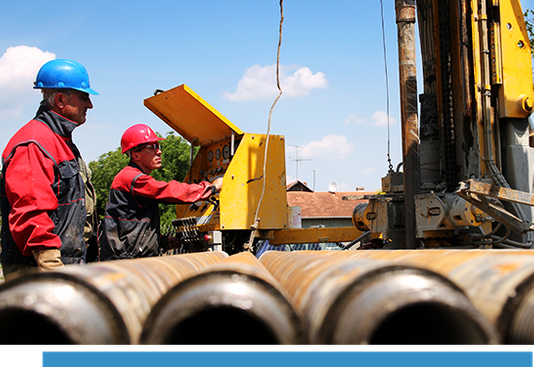 TECHNOLOGY
Equipped with the latest cutting-edge surveying technology, our experienced crews can quickly gather the accurate data you need.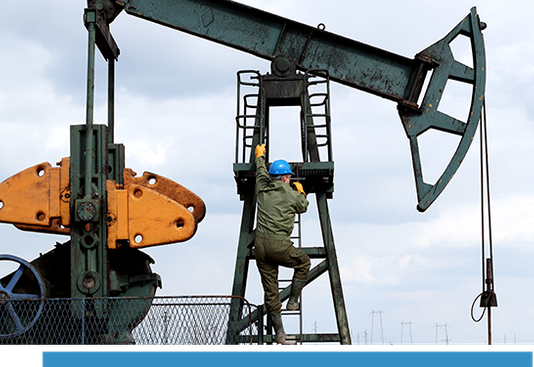 SAFETY
Thanks to an ongoing commitment to safety and quality, Horizon Land Works has become a leader in oil and gas development.
You Can Trust Our Experienced Surveying Company
At Horizon Land Works, we are proud to bring decades of experience to meet the unique needs of our clients in the oil and gas industry. We strive for excellence in all we do, and that's why our surveyors will work with your project manager to ensure that the specific requirements for your project are met. Best of all, we get results fast because we bring the expertise necessary to get the job done completely and with accuracy so you can stick to your timeline.
When you choose to work with Horizon Land Works, you're choosing a team that is licensed and insured. Additionally, we're a technology-driven company, and that allows us to remain agile. The end result? An experience that's second to none. We know just how stressful the demands of the oil and gas industry can be — and that's why we go the extra mile to ensure that no matter your specific needs, you can count on our team to do the job the right way.
Your Pipeline Surveying and Development Project Experts
Pipelines are a cost-effective way to transport oil and gas. However, laying pipeline in the wrong spot can lead to unnecessary expenses. Horizon Land Work's pipeline surveying team works closely with our clients from route selection to construction phases, using our expertise to ensure pipeline projects are safely and efficiently completed within budget, regardless of their complexity. Being involved in projects from concept to completion enables us to develop and implement solutions to minimize long-term risk and enhance integrity management.
Surveying Solutions By Industry
Tell Us About Your Project
Whether a project involves surveying hundreds of miles of pipelines, access road routing solutions, or help identifying optimal well site locations, the team at Horizon Land Works is more than prepared to provide you with the fast and accurate services you need. Give us a call today or fill out the form below to schedule a project consultation.