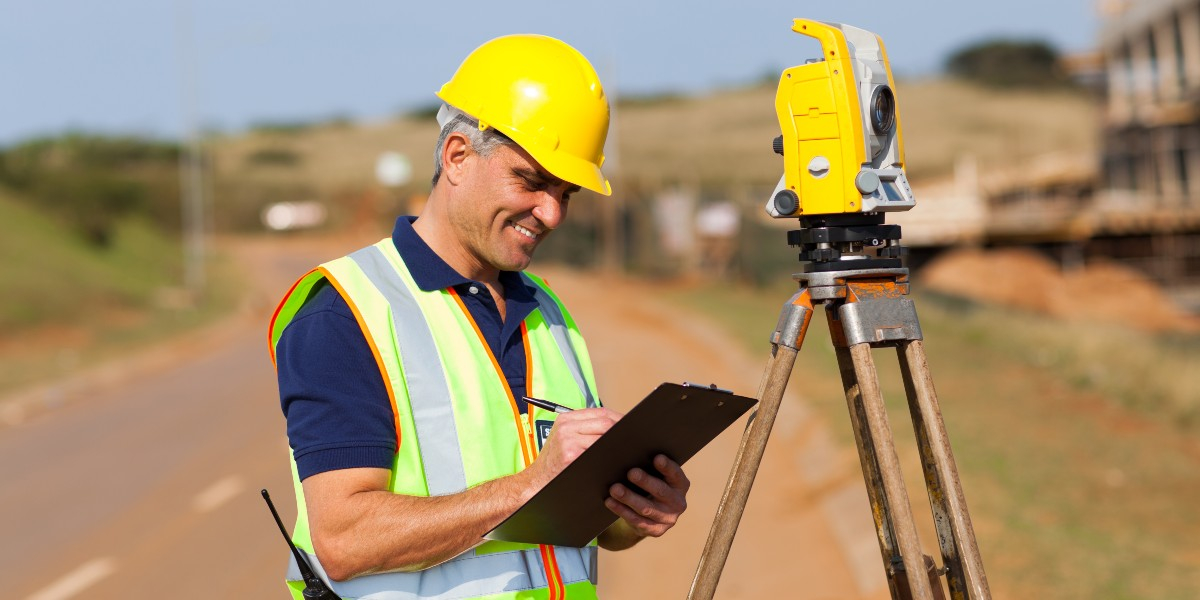 Tips For Choosing a Land Surveyor
Horizon Land Works aims to be your go to provider of land surveying services in New Mexico, Louisiana, and Texas. With over 15 years of experience, our goal is to provide you with fantastic and accurate service that's faster than our competitors. Our expert team is licensed and insured, giving you the peace of mind that you need. Our clients are our top priority, and our commitment to providing them with the best service is what separates us from our competition. To learn more about our land surveying services, contact us today.
Choosing a land surveyor can be a complex process if you've never done it before. Perhaps you're a new homeowner, or this is your first time selling your home. Whatever the reason may be, if this is your first time, you may be uncertain as to how you should go about doing this. In this blog post, we'll lay out a few tips to help you in choosing a surveyor from start to finish. Read on to learn more!
Recommendations Are a Great Place to Start
If you've never worked with a land surveyor before and are unsure as to where to start, recommendations are always a great way to figure out who may be a preferential choice for you. Asking friends or family for recommendations can help you greatly, most especially because someone close to you is unlikely to recommend someone who isn't skilled at their job. Use these as a starting point, but look into options for yourself as well. If you can't find a friend or family member who has a recommendation for you, your real estate attorney may be able to point you in the right direction. Still, it's important to make a decision for yourself, and reading reviews is a great way to narrow down your choices.
Reviews Are Honest and Accurate
In the same way that you would read reviews to find a mechanic or plumber in your area, you can just as easily find a land surveyor the same way. Ratings are a great place to start, but don't stop there. Everyone gets a certain rating for a reason, and reviews are where you can find out specifically as to why people have made the choices they've made. There's peace of mind in knowing that the person you end up working with is reputable within the community, and that people continue to choose them based off of this reputation. Even if a surveyor has a solid rating overall, there may be a few specific instances of people who had a less than positive experience with them. Read more than just a handful of reviews, making sure to read both the positive and negative ones, so as to get as accurate of a view of a person's reputation as you can. After deciding on who you want to go with, setting up an interview with them is key, as it allows you to gain more specific information, both about them and how they can best serve your individual needs.
Interview to Learn More
The final step in choosing the right surveyor is to interview them. While they have probably provided their services for people in a variety of different settings and scenarios, every situation is going to be different, and it's important to see as to whether they are able to provide you with assistance. Additionally, this gives you an opportunity to learn a little bit more about them beyond reviews. Ask questions about their experience in the field. Find out how long they've been serving your specific area. Any questions or concerns that you may have should be asked at this time, as the last thing you want is to encounter issues further down the line. Additionally, you should make sure that the person you're interviewing has up to date licenses as well as offering liability insurance. Looking for someone who continues to stay up to date on the updated developments and techniques in surveying. Ask questions to help determine whether they are staying current and up-to-date on the changes and developments in the field.
It's in this final step that you'll be able to determine whether or not you want to work with this particular person, and after spending some time getting to know them better, you'll be able to make the right choice for you.
Top-Quality Land Surveying Services in Louisiana
Those are a handful of steps to help make picking a land surveyor easier for you. When it comes to picking a surveyor, you want to work with someone who is reputable and can provide you with accurate results in a timely manner. The professionals at Horizon Land Works are committed to doing all this and more, putting the needs of our clients first. We work hard to provide you with the best services, serving Louisiana, Texas, and New Mexico. To learn more about how we can best serve your needs, get in touch with us today.